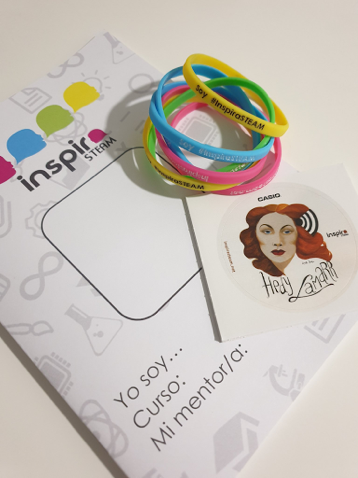 We are delighted to announce that we consolidate our alliance with the team of University of Deusto through its Inspira STEAM program.
Inspira STEAM was born from the need to promote scientific and technological vocations among students and the urgency to do so among girls. The number of students who opt for technology training decreases every year.
In this context, Inspira STEAM arised (http://inspirasteam.net), a pioneering project for the promotion of scientific-technological vocations among girls, based on awareness-raising and orientation actions, taught voluntarily by professional women of the world of research, science and technology. A methodology of group mentoring is used to promote STEAM among elementary students.
Although girls are our main objective, since the second edition, we have considered the need for the project to also reach boys. For them it is equally important to know female references in science and technology, discover STEAM professions or identify the stereotypes that affect them. In recent editions, sensitized men who want to support the mentors in their work have also been embraced.
The Inspira STEAM project's proposal is included in our "INSPIRE" section of the NATIVES Platform to allow any of the schools in our network, adhered to the project, to respond in a concrete and innovative way to the SDG 5 in line to "Gender Equality and Women's Empowerment".