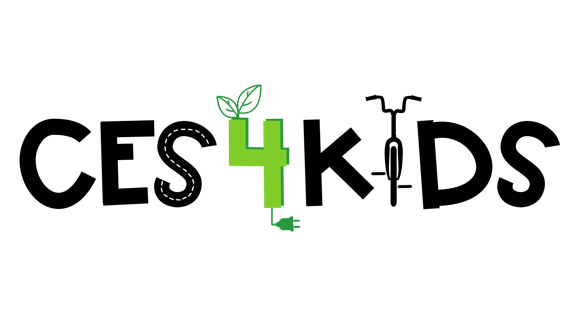 Often forgotten in the planning and decision-making process, CES4Kids aims to listen and understand the habits, needs, and preferences of children and youth in the field of mobility, as well as empower new generations to be participants in the co-creation of mobility planning. Thus, CES4Kids includes the creation of educational material on the sustainable mobility principles for use in the school context, the celebration of events to disseminate and raise awareness, and the organization of dynamic learning activities to put into practice the knowledge acquired. In them, the students will identify and analyze the strengths and weaknesses of their school environment in terms of mobility.
Likewise, CES4Kids foresees the participation of children and youth in a co-creation initiative that will include the elaboration, debate, and prioritization of proposals, through digital tools, for improving public space and mobility services. In parallel, this project allows collaborating organizations to obtain highly valuable data and information on the mobility habits of participating school pupils in order to design mobility solutions that better adapt to their needs and preferences.
The final goal of CES4Kids is providing EIT Urban Mobility with a strategy and various tools to involve and empower citizens, thus increasing the diffusion and impact of initiatives for a Sustainable Mobility among future generations and the general public.
CES4Kids is a Project funded by EIT Urban Mobility in the framework of the Citizen Engagement Event 2021, and led by the city of Barcelona which relies on many international partners, such as:
• Cities of Cascais and Fundão
• The Major Development Agency of Thessaloniki
• The Technology Innovation Center – Polytechnic University of Catalonia (UPC)
• The University of Lisbon (UL)
• The European Passenger's Federation (EPF)
• The Institute for Advanced Studies and Awareness (IASA)
• The Center for Research & Technology Hellas
• Edenway
• PowerHUB
• VUB-MOBI
NATIVES Schools taking part to the Project are Montserrat, Nazaret Esplugues de Llobregat, Nazaret Mare de Déu dels Angels, & Nazaret Sant Andreu.